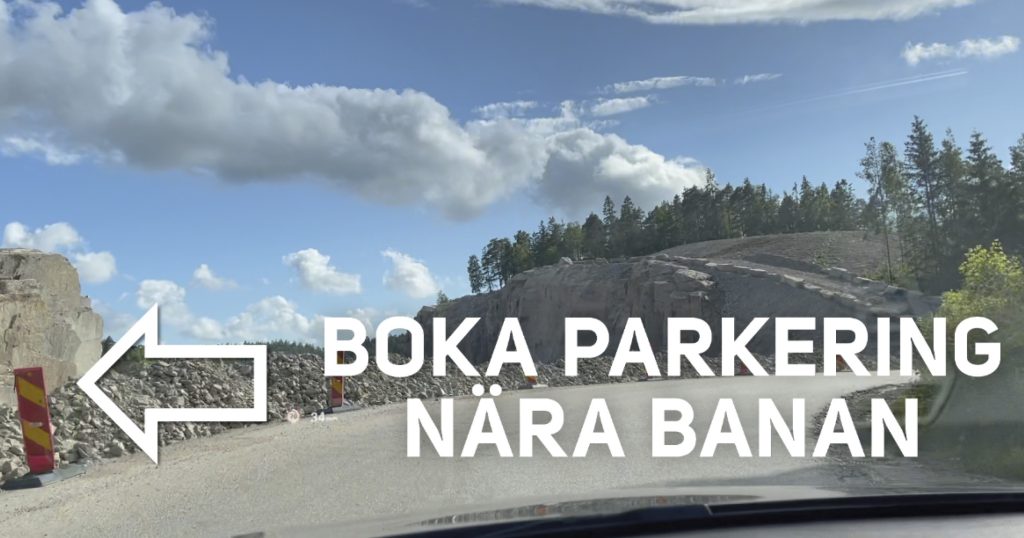 For this year's WC, we have managed to arrange parking near the track in the quarry – that is, behind the audience mountain and 150 m from the entrance.
Saturday SEK 100 // Sunday SEK 100
The parking ticket is exchanged for a decal on arrival at the car park entrance. Entrance ticket is booked separately.
Limited number of seats. Cars that are only paid on Saturday and remain until Sunday will be transported away at the owner's expense.